Keith Hunter, 97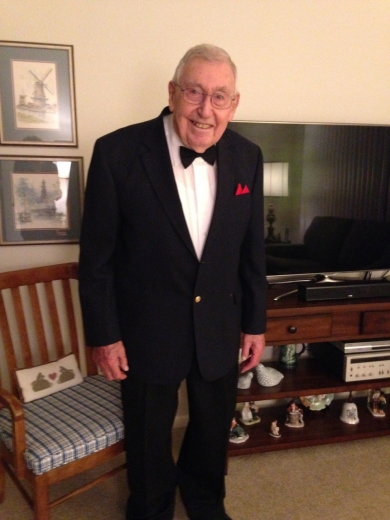 Keith L. Hunter
Des Moines
Keith Hunter, age 97, passed away peacefully on Friday, April 30, 2021 at Taylor House Hospice.
Keith was born June 19, 1923 in Ogden, Iowa to Lester and Daisy (Miller) Hunter.  Most important to Keith were family, country, and faith.  After graduating school, he began working the family farm with his father.  He was drafted into the Army in 1945, during World War II and was very proud of his military service.  After returning from the military, he met his wife, Maxine and they were married in 1947.  Keith was a lifelong farmer and was proud to own and work the family farm when it became a Century Farm.  Keith was a very hard working person, always putting his family first.  He was a modest and humble family man who lived a very happy life, always positive and always smiling.  In his retirement, he took up woodworking and was able to take part in an Honor Flight.  After his wife Maxine died, Keith moved to the Des Moines area to be closer to family and enjoyed the friendships he made there.
He is survived by his daughter, Joni Hunter (Jim Burton); and other extended family and many friends.  Keith was preceded in death by his wife of 60 years, Maxine and his son, Steven.
There will be a celebration of life Friday, May 14, 2021 at Hamilton's on Westown Parkway, 3601 Westown Pwky, West Des Moines, beginning at 10:00 a.m.  Masks and social distancing required.  Burial with military honors will take place at Glenwood Cemetery, Odgen, Iowa, at approximately 12:00 p.m. after the services.
Memorial contributions may be directed to Taylor House Hospice in appreciation of their loving care.
Condolences may be expressed at www.HamiltonsFuneralHome.com.
Category:
Mid-America Publishing
This newspaper is part of the Mid-America Publishing Family. Please visit www.midampublishing.com for more information.