Harold McComb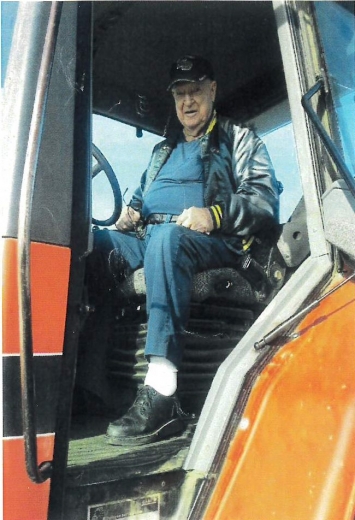 Harold O. McComb, of Ogden, Iowa, entered into eternal rest on Friday, February 17, 2023, at the age of 102 years, 3 months, and 3 days at Accura Healthcare in Ogden, Iowa.
Funeral services for Harold will be held at 1:30 p.m. on Tuesday, February 21, 2023 at Community United Methodist Church in Ogden. Pastor Sam Mack will officiate. Burial will follow at the Beaver Cemetery. Visitation will be held from 5-7p.m. on Monday, February 20, 2023 at Community United Methodist Church. For online obituaries and condolences, please visit: www.carsonstappfuneralhome.com
Harold Otis McComb, son of Otis and Mabel (Peachey) McComb was born on November 14, 1920 at his parent's home northeast of Grand Junction, Iowa. Harold graduated from Beaver High School with the class of 1939. He enjoyed playing baseball and basketball while in school.
Harold married Wilma M. Gute on June 1, 1952. To this union four sons were born: Gerald Dean, Alan David, Douglas Duane, and Darwin Dale. The couple lived and farmed northwest of Beaver. They resided on the farm until moving to Ogden in June of 1988. His wife Wilma passed away on January 16, 2016. Harold was a lifelong farmer and continued farming well into his late 90's.
His main passion was farming. He also enjoyed fishing trips to Canada, hunting, woodworking in his spare time and playing cards especially pinochle.
In addition to his parents, he was also preceded in death by his loving wife Wilma.
Survivors include his four sons, Gerald (Connie) McComb of Yale, IA, Alan McComb, Douglas McComb, and Darwin McComb all of Ogden, IA; and many nieces, nephews, cousins and friends.
Category:
Mid-America Publishing
This newspaper is part of the Mid-America Publishing Family. Please visit www.midampublishing.com for more information.