Donald Isaac Brandt, 91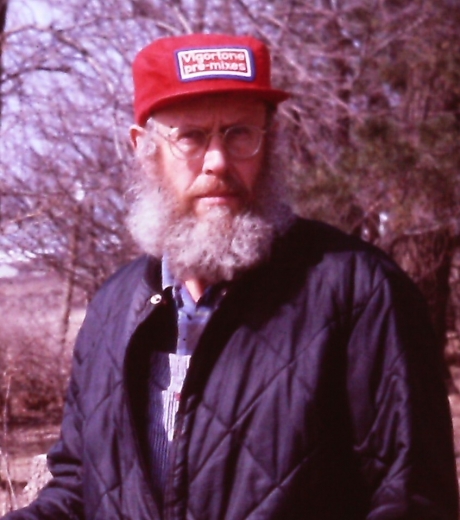 Donald Isaac Brandt
            Donald Isaac Brandt passed away March 12, 2021, at the age of 91 in Boone, Iowa. He was born May 9, 1929 on the family farm north east of Boxholm, Iowa. His grandfather James Peter Brandt had settled on this farm in 1873, and Donald lived there until necessity moved him to Eastern Star care facility in May of 2015.
            Donald was raised in a Christian home and in 1942 was confirmed under Rev. Ole E. Olson in the Boxholm Emanuel Methodist church. He graduated from the Boxholm Consolidated School in 1947 as valedictorian of his class.
            Donald was a lifelong member of the Methodist church serving in many positions always stepping in to serve where needed not looking for recognition.  Music was important to Donald. When younger he played his trombone at church for special music, later he would bring recorded music to aid in worship. When the church lost its organist Donald filled the need for music, sitting quietly to the side Donald played his recordings.
            After the death of his father Isaac in 1954, Donald took over the operation of the family farm and until his death still actively farmed in a crop share capacity. During Donald's farming career he pursued various enterprises some of which were custom welding, grinding feed as a dealer for Vigortone, farmer dealer for Archer Petroleum, baling hay for many neighbors, and dairy production. Area residents will remember Donald riding his 100 year old bicycle dressed as Uncle Sam in parades and one time in RAGBRAI. Many also remember Donald and his sister Ruby as a source for milk, cream and eggs especially during the holiday season. Donald also had an interest in photography and entered some of his work in area photo contests including the State Fair.
            Donald was preceded in death by his parents Isaac and Anna (Wilson) Brandt and his sister Ruby.
            A private burial will be conducted at Prairie Lawn Cemetery Boxholm, Iowa, memorials may be directed to the United Methodist Church in Boxholm.
Category:
Mid-America Publishing
This newspaper is part of the Mid-America Publishing Family. Please visit www.midampublishing.com for more information.