Dennis Tevis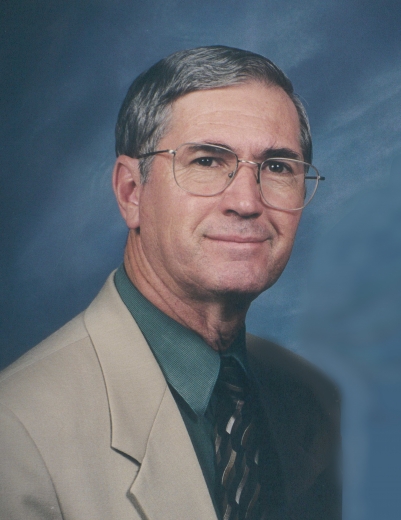 The Rev. Dr. Dennis Gordon Tevis, 75, of Hornick, Iowa, passed away February 6, 2023, following a stroke. A memorial service will be held at 2 p.m. at the Hornick United Methodist Church (411 5th Street; Hornick, Iowa) on Saturday, February 11, 2023, with Pastor Catie Newman, officiating. A live stream of the service will be posted on the Goslar Funeral Home website with Dennis' obituary. A luncheon and fellowship will follow the memorial service at the church. A private family burial will occur at a later date. Arrangements are under the direction of Goslar Funeral Home and Monuments, Onawa, Iowa.
Dennis was born in Sioux City, Iowa, on February 9, 1947, the son of Gordon Joseph and Erma Harriet (Burns) Tevis. He grew up on the family farm near Hornick, Iowa. His boyhood pastimes included playing basketball and baseball, raising and showing sheep at the Woodbury County Fair, and having fun on the farm with his Burns cousins.
He graduated from Westwood High School (Sloan) in 1965 and attended Morningside College (now Morningside University), where he earned a B.A. in 1969 with majors in Economics and Psychology. On December 27, 1969, he married Glenna Erickson, a Sioux City native and Morningside graduate. Dennis completed a Master of Divinity at Iliff School of Theology in Denver, Colorado, in 1972, and a Ph.D. in New Testament at Southern Methodist University in Dallas, Texas, in 1983.
Dennis was ordained Elder in the Iowa Annual Conference of the United Methodist Church in 1977 and served the following churches: Solon/Bertram UMC, Crescent Park UMC in Sioux City, First United Methodist Church in Des Moines, and First United Methodist in Burlington. In 2007, he was appointed to the Cabinet of the Iowa Annual Conference by Bishop Gregory Palmer and served as Conference Superintendent of the North Central District for seven years. He retired from active ministry in 2014.
Education was very important to Dennis. He taught courses for United Methodist local pastors at the Course of Study School at Garrett-Evangelical Theological Seminary in Chicago for nearly 30 years. In addition, for the past 10 years he directed the Upper Midwest Extension Course of Study School in Sioux City.
Dennis was an avid sports fan who followed the New York Yankees and the Iowa Hawkeyes. He took advantage of opportunities to watch Yankees spring training and regular season games and traveled to the Final Four men's basketball tournament in Houston and Indianapolis. Dennis competed in the Western Iowa Challenge, winning the 50-, 100- and 200-meter dashes in his age group, and medaling in the Senior Olympics in Des Moines.
While his children were growing up, Dennis coached their t-ball and Little League teams, helped with 4-H sheep exhibits, encouraged their efforts on Lincoln-Douglas debate teams, and took them on mission trips.
More recently, Dennis and Glenna enjoyed traveling with friends and family. They particularly enjoyed visiting Presidential Libraries and Museums. For their 50th wedding anniversary, they went to Hawaii with their children and their spouses.
When Dennis retired, he and Glenna returned to the farm near Hornick, which had been in the family for four generations. Dennis and Glenna enjoyed many beautiful sunrises and sunsets from their front porch on the farmhouse nestled in the Loess Hills. With the help of his brother Bruce, he shepherded his rambunctious flock of sheep and goats. He and Glenna loved spending time with grandson Anthony at the family farm, and taking him to museums, historical sites, and the Iowa State Fair.
Dennis is survived by his wife, Glenna of Hornick, Iowa; son, Paul (Gwen) Tevis of Santa Barbara, California; daughter, Laura (Ben) Johnston of Muscatine, Iowa; grandson, Anthony Donald of Muscatine; sisters, Cheryl Tevis (Stan Lingren) of Pilot Mound and Anita Tevis of Sioux City; brother, Bruce (Carla) Tevis of Hornick; and many nieces and nephews.
Dennis was a loving husband and father and a faithful servant of God. He valued hard work and persistence and will be remembered for his quick but dry wit and keen intellect.
In lieu of flowers, memorials may be directed to the United Methodist Church of Hornick, Iowa and to Jonathan Blum in the Institutional Advancement Office at Morningside University, 1501 Morningside Avenue, Sioux City, Iowa, 51106, for a scholarship in Dennis' name.
Category:
Mid-America Publishing
This newspaper is part of the Mid-America Publishing Family. Please visit www.midampublishing.com for more information.