Darrell Kersey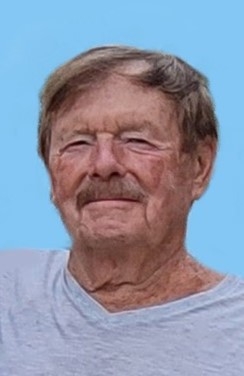 Darrell Kersey, 89, of Ogden, passed away Saturday May 13, 2023, at MercyOne Medical Center in Des Moines.
Mass of Christian Burial will be held at 10:30 A.M. Wednesday, May 17, 2023, at St. John's Catholic Church, 801 West Division Street, Ogden, Iowa. Visitation will be held one hour prior to the service at the church. Cremation will follow the mass and inurnment will be held at a later date.
Darrell was born November 11, 1933, in Greene County, Iowa, the son of John and Elsie (Farley) Kersey. He grew up on a farm near Grand Junction, and started his education in a one-room schoolhouse. Darrell graduated from Grand Junction High School in 1951, where had participated in Music, FFA, and Drama. He served in the United States Army as an MP.
Darrell was united in marriage to JoAnn Shorey on July 6, 1963, in Jefferson. They made their home south of Ogden, where he farmed. When not farming, Darrell enjoyed camping, boating, snowmobiling, motorcycles, tractor pulls and anything related to IH Tractors.
Darrell is survived by his wife of almost 60 years, JoAnn Kersey; daughter, Corinne Rechel; two sons, Mike (Carol) Kersey and Jason (Shelly) Kersey; grandchildren, Mark (Erin) Holstrom, Brian Holstrom, Alexa Kersey, Sophia Kersey, Brittany Kersey, Reno Kersey, and Lauren Kersey; two great-grandsons, Luke and Paul; and a brother, Donald (Janice) Kersey.
Funeral arrangements are under the direction of the Schroeder-Reimers Memorial Chapel at Sixth and Marshall Streets in Boone. Online condolences may be left to Darrell's family at www.schroedermemorial.com.
Category:
Mid-America Publishing
This newspaper is part of the Mid-America Publishing Family. Please visit www.midampublishing.com for more information.