Darrell Don Kruse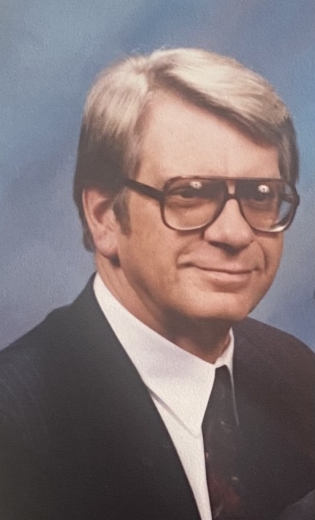 Darrell was born June 22, 1938, in Boone, Iowa, son of Donald Frederick Kruse and Martha Hamman Kruse. He was predeceased by his grandparents, his parents, and his stepmother, Mabelle French Kruse. He is survived by his loving wife of 32 years, Marcia Amschler Kruse; his brother, Nyle John Kruse of Tiffin (lowa City), lowa; sister-in-law Lisa Tunkel and husband, Ronald Tunkel, of The Hague; 6 nephews and nieces; 8 grandnephews and grand nieces; and one Godchild.
He grew up in Boone, Iowa, and was active in church, school and community. He graduated from Boone High School, valedictorian and president of his class. After graduation, he was recruited by Grinnell College to be a Baker Trust Scholar. At Grinnell, in addition to keeping up his Baker scholarship, he was with the Board of Religion, the college orchestra, men's glee club, and served as vice president and social chairman of Langan Hall.
Upon graduation from Grinnell with a political economy major and German minor, he was hired by General Electric for their Financial Management Program (FMP), which is equivalent to a master's degree in finance. After graduating from the FMP, he was assigned to the GE Medical Systems program at Milwaukee, Wisconsin. Next, he was promoted to Technical Products Operation, Syracuse, New York; then to the Apollo Support Department, Daytona Beach, Florida; and finally arrived at GE Lighting Systems, Hendersonville, North Carolina, where he retired.
During his college years, Darrell also completed extra credit courses at low University (lowa City) and Drake University (Des Moines).
Also, during his early GE and college years, Darrell completed his military service. He was stationed at Grinnell, lowa; Milwaukee, Wisconsin; Camp McCoy, Wisconsin; Camp Guernsey, Wyoming; and Fort Knox, Kentucky. This service was completed with the regular US Army Reserve. He was honorably discharged.
He was a lifelong Lutheran and a member of Grace Lutheran Church in Hendersonville; and he and his wife, Marcia, were married there on September 29, 1984.
He participated in and/or contributed to the Henderson County Hunger Coalition (HCHC) Hunger Walk every year from its first year, 1982, until the present.
Darrell was also active in local and national politics. He was a lifelong Democrat and served as a precinct vice-chairman for a number of years in Henderson County. He participated in
canvassing, phone calling and working the polls during elections.
In 1984 Darrell co-founded and co-owned Law Data, a company specializing in providing legal data and advice to family practice attorneys nationwide.
Darrell and his wife have been active in staging lawn, barn and antique mall sales in the area. Marcia and Darrell co-founded Kruse Kollectibles in 1984 to market antiques and collectibles. Currently they operate a booth at Needful Things in Hendersonville.
Darrell was also active in real estate, holding a North Carolina real estate broker license since 1987, and has been actively involved in condominium sales and leasing. For 22 years, he was president and manager of Kanuga Place Condominiums in Hendersonville
After retiring from General Electric, Darrell was able to use his industry experience in recruiting executive candidates and enjoyed a number of years as a senior executive recruiter with
Dunhill, Inc. of Asheville.
Category:
Mid-America Publishing
This newspaper is part of the Mid-America Publishing Family. Please visit www.midampublishing.com for more information.