Betty Buchmiller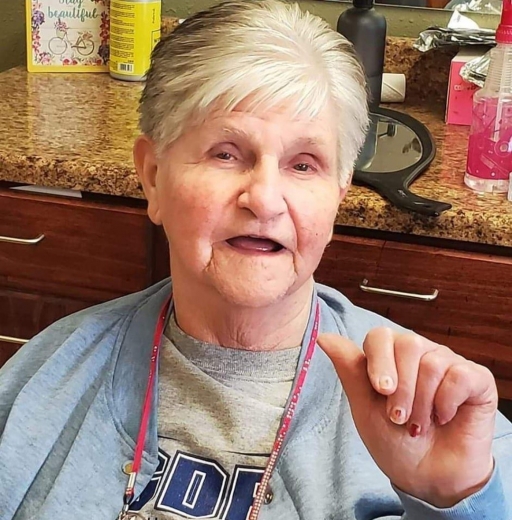 Betty J. Buchmiller, 88, of Ogden, Iowa, passed away on Tuesday, May 16, 2023, at Westhaven Community in Boone, Iowa.
Betty's wishes were to be cremated. A graveside service for Betty will be held at 11 a.m. on Friday, June 2, 2023, at Glenwood Cemetery in Ogden. Pastor Bruce Thomas will officiate. A time of fellowship and lunch will be served at Leonard Good Community Center immediately following Betty's graveside service. For online obituaries and condolences, please visit: www.carsonstappfuneralhome.com
Betty June Bollenbaugh, daughter of Harry and Pearl (Orman) Bollenbaugh was born on September 19, 1934 in Ogden, Iowa. Betty graduated from Ogden High School with the class of 1953.
On August 26, 1952, Betty was united in marriage to Robert Buchmiller in Des Moines, Iowa. The couple resided in Jefferson until making their home in Ogden in 1955. Betty's main vocation was as a homemaker, caring for her five children and her husband, Robert. She enjoyed spending time with her family, especially her grandchildren and camping.
In addition to her parents, Betty was also preceded in death by her husband, Robert Buchmiller; and her eight siblings; and son-in-law, Brent Mace.
Betty is survived by her five children, Mike "Squeak" Buchmiller, Denny "Bucky" Buchmiller, Charlie (Mabel) Buchmiller, Pam Mace and Mark (Patty) Buchmiller all of Ogden; nine grandchildren, Bridget, Amy, Annie, Joseph, Toni, Kristopher, Katie, Amber, and Travis; 18 great grandchildren; eight great-great grandchildren; and several nieces and nephews.
Memorials may be left to the discretion of the family.
Category:
Mid-America Publishing
This newspaper is part of the Mid-America Publishing Family. Please visit www.midampublishing.com for more information.